They did it! On 18th October 2013, Richard, Mark and Tedi reached Sofia safe and sound.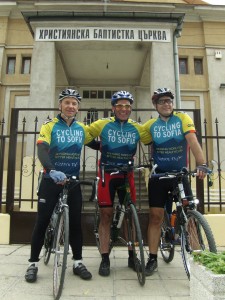 The Bristol to Sofia Cycle Ride was completed ahead of schedule in just three weeks, although Richard returned home part-way through when sadly his mother was taken ill and passed away. Tedi Oprenov took his place, and Richard was able to fly back to Bulgaria and complete the last stage.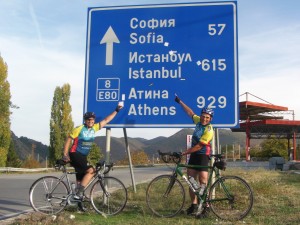 On the Sunday after their arrival in Sofia, the intrepid bikers received an official welcome Our official welcome by friends from Sofia Baptist Church. After being invited to the front of the church with their bikes, they were greeted, thanked and congratulated by just about everybody. Great interest was shown in the van and in Geoff's cooking facilities!
Of course, this is what this venture has been all about…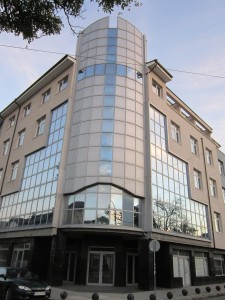 Here is the centre – it looks amazing! It just needs finishing off and hopefully all that you have contributed will go a long way towards achieving that, so thanks Thanks to all our generous donors including our corporate sponsors Holy Spokes, Jane Reeves Glass, Dorothea Restorations and GVA Grimley.