You can give by post, or donate online – see details below. All monies donated go directly to Bulgaria. We cover all running costs amongst ourselves.
If you are a UK taxpayer, we can reclaim an additional 28% tax to add to your donation. You are welcome to give how and when you like, but please consider joining our 'Raise a K' campaign and donating a small amount regularly over 3 years to hit a target of £1000. It all adds up!
Did you know?
£5 per week for 3 years + gift aid
= £1000!
Giving by post
If you wish to send a cheque, make a credit card payment by post, or set up a standing order, please print our donation form by clicking here. Please fill in the relevant parts by hand, and mail it to:
Bulgarian Partners Trust
20 The Mall
Clifton
Bristol
BS8 4DR
Please make all cheques payable to Bulgarian Partners Trust
Online donation
With online donation you can make a secure credit or debit card donation from anywhere in the world. If you specify that you are a UK taxpayer on the online donation form, then we can also reclaim gift aid.
United States Donors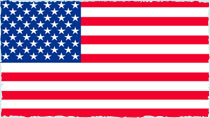 The Tennessee Baptist Foundation have kindly agreed to an arrangement which enables them to pass on donations from those living in the USA, commission free, for the building of the Social and Family Center.
Checks should be issued as follows:
Payable to the Tennessee Baptist Foundation. Attach a letter stating that the donation is designated to the Bulgarian Baptist Fund for the Sofia Baptist Church Sub-Account.
Checks should be then mailed to:
Tennessee Baptist Foundation
P. O. Box 728
Brentwood,  TN 37024
Donations made in this way are tax exempt