The fall of communism has enabled the Sofia Baptist Church to meet and to speak freely.
Membership has increased vastly to the point where they now hold two services to accommodate their growing congregation. The lack of space that they have, however, is limiting and the new centre will provide a large auditorium which the church will use on Sundays for their services.
The centre will also house a theological library – the only one of its kind in Bulgaria – offering a unique resource centre to the church throughout the country.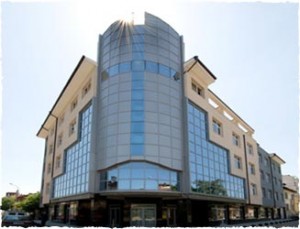 The glass cross built into the centre will be lit at night, making the centre a real beacon within the community.
Room for growth!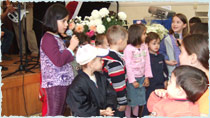 Sofia Baptist Church currently holds two services to accommodate its growing congregation. The new centre will provide much needed space!
Involve your church
The main income for Bulgarian Partners has always come from individuals and churches.  It is vital that churches in the developed world work to empower those churches who work with those most in need, and under persecution.