Sofia has a large number of homeless people and many more who live below the poverty line. The city has inadequate resources to address the situation, leaving many people without the means to access nutritious meals.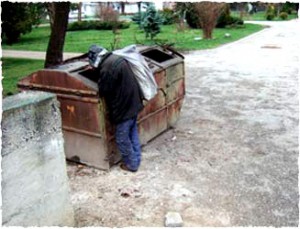 What are we currently doing to help?
Through the Good Samaritan Foundation, Sofia Baptist Church distributes food to those in need throughout the winter to help protect some of the most vulnerable members of society.
An example of someone who has benefitted from this help is Nikolai. At the age of 60 he is job-less and homeless. Every day he comes to a park near the railway station in Sofia for a cup of soup and some bread.
The Bulgarian State does nothing for the homeless, and has even hindered provision of food by restricting the food delivery van's parking space. They don't want to 'encourage the problem', and seem to hope it will just go away. Working in pairs, volunteers from Sofia Baptist Church deliver lunch six days a week. About 30 volunteers are on the rota, some coming from work in their lunch-hour. A list has been built up of genuine homeless folk, who receive food first, then others, up to a limit of fifty; not many when there are several thousand homeless in the city.
How will the new Centre help?
The new centre will enable the church to take on a much larger project of providing warm meals on a daily basis, helping to fight hunger and improve the health of the local community.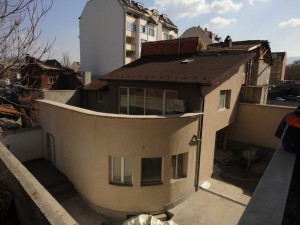 Social kitchen to provide food for the homeless and needy – November 2012