Many years ago a young school-girl called Krasimira hated the way some teachers and children despised her Roma appearance and ways, so she didn't go to school.  Occasionally she came to literacy classes in the old Sofia Baptist Church where she learned the basics of reading and writing. She never finished her education, but soon found intermittent work selling flowers.  She had her first baby in her early teens, a little boy named Rumen who is now eight years old. Rumen goes to school full time, but in Bulgaria school finishes at lunchtime.  In the afternoon parents are supposed to teach their children, but Krasi and her husband both work so Rumen comes to literacy classes with his young sister on Tuesdays and Thursdays in the new Centre. (Rumen is on the far left in the photograph above).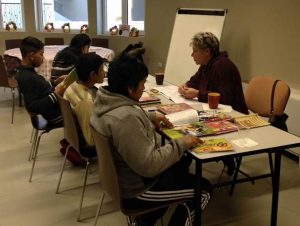 The children, aged 5-21, are divided into three groups according to age, and they can start with a warm shower if they want, (or if Teacher Daffi insists!) and then they do a range of activities in their development-plan, or homework from school.  They then enjoy a rest and healthy snack, which includes fruit, before going home.
This term Rumen has done particularly well and recently won 'Best in Class' award for reading in his state school.  Rumen, Krasi and Daffi are so proud!  Krasi is an inspiration to the other children, some of whom don't go to school at all. Meanwhile, a new class with crèche facilities is being considered for young mums.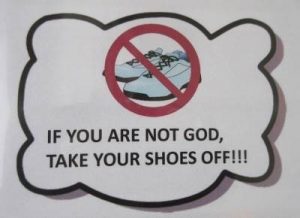 The children and teachers love the smart, new spaces and having lots of room to learn and play. They feel really proud of 'their' new buildings as you can tell from a sign seen on one of the childrens' room doors, see photo.