Do something amazing – Jump for Bulgaria
Raise £1000 and we'll pay for you to jump out of a plane!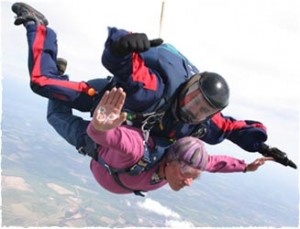 Geoff, our charity secretary, jumped on 27th April. To read his full and entertaining report click here. He enjoyed it so much he would like to do it again!
How about you?
If you too, would like to do a sponsored sky dive for Bulgarian Partners Trust and think you can raise £1000 in sponsorship, we would love to help your organise that. One of our supporters has offered to cover the cost of the sky dive for anyone who can raise £1000 or more.
If you are interested in doing the sky dive, contact us on the contact us page